TIMESINDONESIA, MALANG – Located at Jalan Bondowoso, Malang, East Java, Martabak Glory will give you the most tender dessert you could ever seen. This cafe will surely pamper your belly and make you fly to the moon with their special taste of desserts.
"This cafe has been established for more than 11 years. We serve you a traditional local taste of martabak (huge pancake) which will make your mouth watering," Rudi the owner of Glory Terang Bulan & Martabak said on Wednesday (5/8/2020).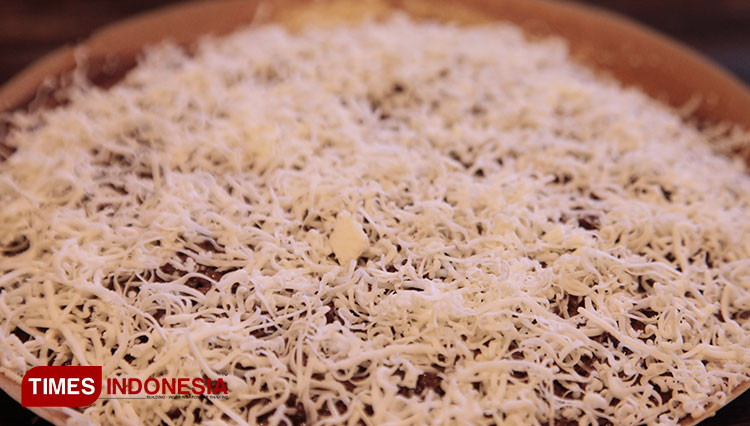 Martabak Glory has had lots of line, yet the one in Jalan Bondowoso is the only one built in with cafe. You could have their martabak for very affordable price. You only need to pay for IDR 25-80 K to enjoy it's delicious taste while hanging out with your friends.
On August 15 2020, the cafe will also take their customer to have a movie night and watch a movie on netflix in their cafe. The movie will be started on 19.00 - 21.00 Local western time. "This is our first time to invite all of our customers for a movie night," Rudi added.
During this pandemic, this cafe also take delivery orders. They even give a free delivery service for those who lives not more than 5 kilometers from the cafe. Martabak Glory also equipped their staff and employees with a proper PPE during thi time for more safety.
You could also buy their restaurant for franchise for IDR 61 M. For further information you could follow their social media account @martabakterangbulan_glory. And to purchase a restaurant you could contact Martabak Glory Malang with Pak Agus at +6281234282727.